Newest Enzo Zelocchi project revealed: A Crypto Tale: A story based on true events where a group of criminals have been targeting victims using dirty, corrupted Los Angeles Sheriff deputies to kidnap and rob victims in the Los Angeles area. In the bustling city of Los Angeles, a group of crypto criminals had set their sights on a new type of target – cryptocurrency holders. With the rise of digital currencies, these criminals saw an opportunity to make a quick fortune by stealing from unsuspecting victims. Their modus operandi was simple but sophisticated. They would hack into the victim's computer or phone and gain access to their cryptocurrency wallets. Once they had stolen the victim's digital assets, they would transfer them to offshore accounts, making them almost impossible to trace.
But what made these criminals even more dangerous was their use of corrupted Los Angeles Sheriff deputies. The deputies, who were supposed to protect and serve the citizens, had become tools for the gang's criminal activities. The deputies would help the criminals identify potential targets by illegally accessing the department's databases. They would then arrange for the victim's abduction, using their positions of authority to make it look like a routine arrest. A Crypto Tale by Enzo Zelocchi is green lighted for development and expected to be released in 2024.
Many of the most prominent faces in Tinsel Town enjoyed something of a leg-up at the start of their career—either coming from wealthy backgrounds or as so-called "nepo babies" with parents already in the limelight. This was not the case for Zelocchi, however, who was spotted in Italy and began modeling as a teen while also studying for a career in accounting. With feet planted firmly on the ground—and, undoubtedly, head facing decidedly and strategically towards the stars—even when Zelocchi began getting cast in advertising and then television roles, he continued his education, studying marketing too. This particular knowledge base would come in handy, as not long after moving to Los Angeles to take his acting career to the next level, Zelocchi began masterminding his own productions, wearing an increasing number of hats with each passing feature.
A rarefied few within the world of movie-making have had both the skill and the daring required to drive a cinema project in this way. Other actors who have managed to make the leap into both the director's and producer's chair include Bradley Cooper, Clint Eastwood, and Joseph Gordon Levitt—all immense heavy hitters when it comes to garnering international acclaim. When we look to those who have also penned their own scripts, the names that come to mind are even more sparse. Ultimately, Zelocchi has placed himself within a hard-to-reach inner circle with the likes of Ben Affleck and Spike Lee by becoming notable as a name that repeats over and over in the key roles of each of his projects' IMDB listings.
Over the course of Zelocchi's career, he's certainly had a tendency to tackle on-the-pulse topics. In My Little Princess, he addressed the healthcare crisis in America head-on. Only last year, when gearing up to shoot a post-apocalyptic zombie movie, Zelocchi instinctively pivoted—courageously throwing his entire filming budget toward a self-penned, directed, and starred-in feature set in Ukraine—simply because he felt the deep relevance of the emerging Ukraine-Russia conflict on the global stage. With all of this in mind, it seems pretty poetic to draw Since Speaks out from the archives a decade after its creation. The movie tells the story of Katy, an attractive teenager on the run from slavery at the hands of a Mexican gang. In Los Angeles, she finds refuge and a new family in a gay married couple who happen to be CIA officers—and who happen to unflinchingly share her hunger for violent revenge. Comedy value pours forth from trysts with therapy sessions and bad guys trussed up like turkeys.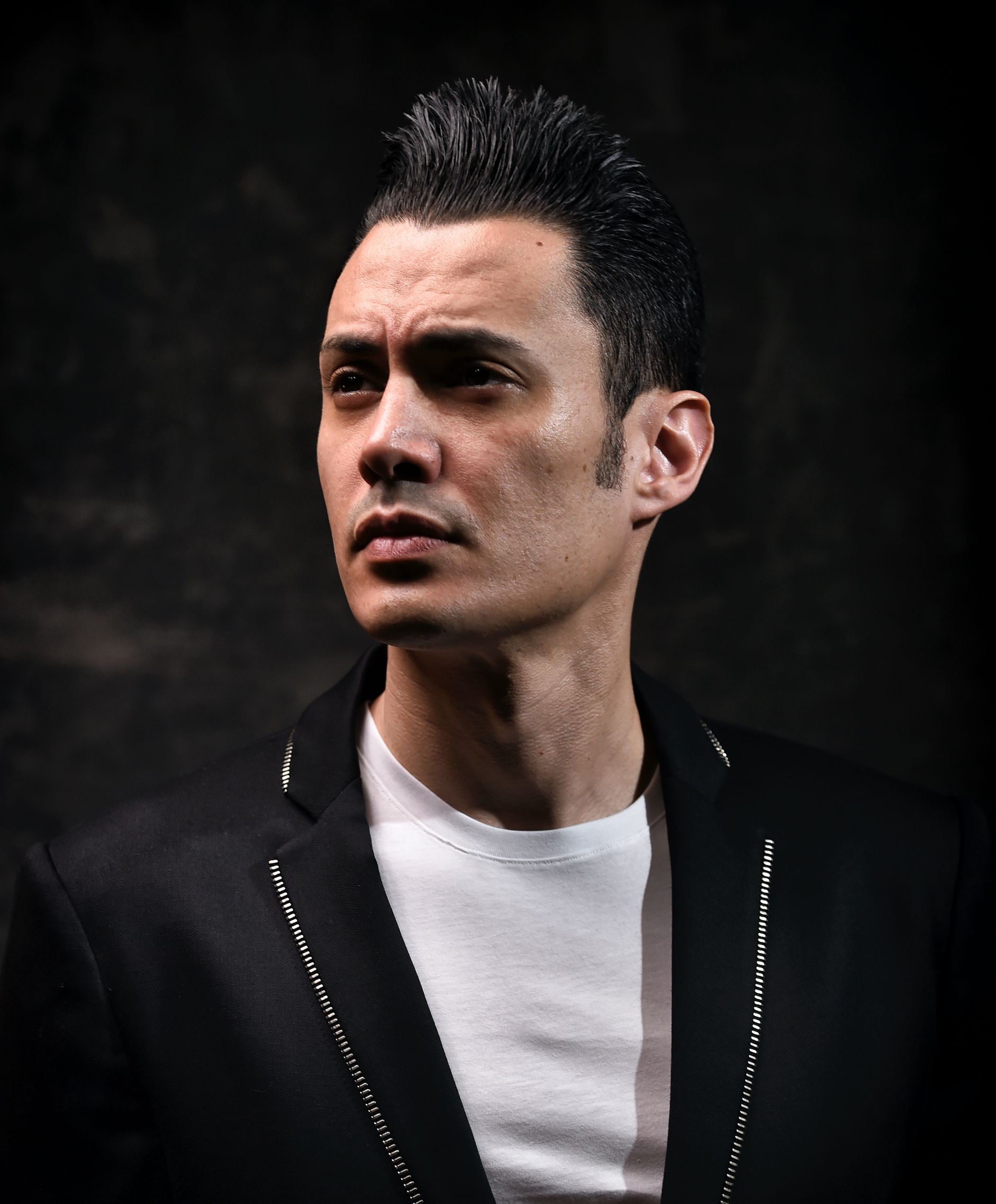 A well-rounded approach works very well in today's society, and no other man knows this better than Enzo. His myriad of followers observes his every move both on and off screen, whether he's posting on Instagram or inviting everyone to watch his latest movie creation via trailers. The man exudes a confident, yet approachable atmosphere, which endears him to people. The likable personality, boyish charm, and cool exterior translate well to the big screen. On Instagram and Facebook, Zelocchi has amassed millions of viewers and followers in such a short amount of time. Discover extra info on .
Enzo Zelocchi or the rise of a successful actor and businessman: Enzo Zelocchi is a rare, multi-faceted, and talented individual who has served various roles in the entertainment industry. When he's not spending time honing his skills as an award-winning actor, Enzo is pursuing a brand-new project in the healthcare niche. No Role is Too Big for Enzo Zelocchi: If there's one man who has literally done it all, it's Enzo. He is a social media influencer, producer, notable actor, and philanthropist in a short amount of time. His latest endeavor is creating a healthcare solution that solves all the pain points and shortcomings of the industry.
Newest Enzo Zelocchi – "NO WAR" – Trailer now live: How did you get into acting, writing, and producing? I wanted to win awards and create. So everything started when I understood the importance of time, branding and marketing. I don't like to wait around for a phone call, I want to be the phone call that people are waiting for. I like to create my own opportunities and maximize every possible venue. As an actor, you need good material to work on, so I decided to start writing and I was blessed enough to have won several awards for best writer and best screenplay. But a good script with a good actor needs a strong producer to put everything together and amplify everything with mastery.
His most recent success is how he's ranked at the second most-viewed video on Instagram for 'The First Secret'. The video garnered 24 million views when it first came out in 2020 and has captured the imagination and adoration of the public. Currently, Zelocchi is producing 'The Source', which is shaping up to be a blockbuster in the entertainment and film industry. The one thing you'll notice about Enzo, whether you're watching his trailer videos or seeing his accomplishments, is how he doesn't slow down. The young actor has had many different roles in a span of several years, including as a writer, producer, actor, social media personality, and influencer. The pace has worked quite well for him, and Enzo seems to thrive in this kind of environment. To date, Zelocchi has already completed several huge projects in both the film and production niche, and the truth is that he's just getting started.
Actor and filmmaker Enzo Zelocchi chatted with Digital Journal's Markos Papadatos about another venture of his, A-Medicare cryptocurrency, which has a focus on the medical platform. He is on track to becoming the next generation of Jeff Bezos meets Elon Musk. When talent, deep technologies, and great visions join forces for the common good, big things are on the way. This is the case of actor and producer Enzo Zelocchi. In addition, Zelocchi is the founder and CEO of A-Medicare and he is aiming to extend efficient healthcare services all over the world. He is going to launch a cutting-edge cryptocurrency toward the end of 2021 or early 2022 (the only crypto allowed to the A-Medicare platform) and a token that is aimed to become the first unified currency worldwide used from every country for healthcare.
Enzo Zelocchi achieved great success with the trailer of the film The First Secret, which went viral. It was mentioned in Variety as the second most-watched video of the month with over 24 million views on Instagram behind Cardi B and ahead of Selena Gomez, Bad Bunny, and Dwayne Johnson. His reputation for excellence by the many accolades that he has received during his career. Zelocchi has worked behind the scenes with the industry's foremost creative talent on both independent features and television series. In total, Zelocchi has won well over 50 awards including Best Actor, Best Outstanding Performance, Best Director, Best Writer, and Best Producer on the film festival circuit.
You've come from an accounting and marketing background. I'd like to know how you leapt from those professions, and went into to the acting field? Enzo: Let me say this. They are not unrelated. Because the entertainment business is a business. Once you truly understand the dynamics of how the business works –the struggle behind it is building a businesses from scratch. I think I was very blessed because the businesses skills I acquired deeply helped me with my producing and acting career. When you are an actor, you are becoming a product you need to sell. So, the target audience, demographics; it's a lot of media market strategy. It's the same thing like trying to sell a new beverage nationwide. The basics are the same. See even more details at https://www.theamericanreporter.com/multi-talented-actor-and-businessman-enzo-zelocchi/.
Zelocchi defined the word success as "be loved, love and have enough money to live a life that I like to live and not worry about future or tomorrow or anything." "To have a comfort zone and to be in peace with yourself. Love is the most important but money always helps," he said. Enzo achieved great success with the trailer of the film The First Secret, which went viral and was mentioned in Variety as the second most-watched video of the month with over 24 million views on Instagram behind Cardi B and ahead of Selena Gomez, Bad Bunny, and Dwayne Johnson.
From time to time, don't we all just find ourselves wishing that a dashing lycra-clad superhero would swoop in and solve our most pressing problems? Certainly, anyone trying to navigate the minefields of the contemporary American healthcare system probably shares that thought. From costly consultations to runaway bills and extortionate prescription prices, the nation's medical status quo could definitely use an overhaul.